Exhibition
Exhibition
The Exhibition on the Unity of Brethren shows an example of a group that has separated from the majority society for religious reasons. They took the reformist radicalism from the Hussite movement and combined it with a deep personal piety and the pursuit of a peaceful life. Eventually, the community opened up, became more nu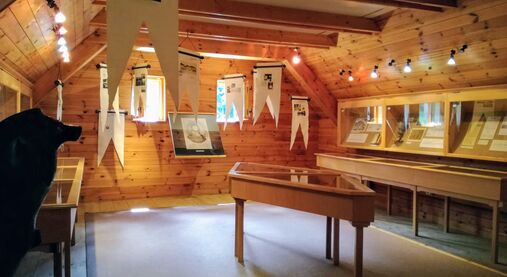 merous, discovered the importance of education, and maintained contacts with other currents of the Reformation throughout Europe. Thanks to the renewed Unity of Brethren, this current of the Reformation, by then known as the Moravian Church, spread to all continents.
The current exhibition provides an insight into the history of Unity of Brethren and presents selected characters and some significant achievements in the field of culture or theology. The exhibition also includes a film, which can also be viewed on site in different languages.
A new exhibition entitled "Unity of Brethren on the Way from and to the World" is currently being prepared, which will, we hope, be available from 2022.
The exhibition can be viewed either individually or with a professional guide. In Church House, the maximum size of groups is 25.